Fire suppression systems designed to meet the unique challenges faced by the waste management and recycling industry.
​​Specialist waste management fire suppression systems are a vital component of any recycling facility. Every waste management or recycling facility contains a wide range of fire hazards, making it incredibly easy for fires to ignite and cause significant damage.
Our team specialises in the design, installation and maintenance of bespoke, accredited fixed fire protection solutions in the waste and recycling and waste to energy sectors.
To find out more about our waste management fire protection systems, call us on 0800 975 5767.
The Issue
​Waste management and recycling sites pose numerous fire risks due to the presence of large quantities of flammable material. Other factors, such as the types of materials being handled, serve to create a less controlled environment where fire can not only be ignited more easily, but the scale and spread could be devastating to both life and equipment.
In some sites, waste is deposited onto a 'staging floor', from which it is moved to conveyor belts to be sorted and finally baled. In larger waste management operations, indoor or outdoor facilities could house vast quantities of waste material, which is sorted by heavy machinery.
With pneumatic machinery and large vehicles in operation for long periods of time, 24 hours per day in some cases, the risk of an engine overheating is ever-present.
​In sites where incineration is used, precautions around controlled fire must be of the highest standards. Combustible dust is likely being produced at any time machinery is in use or material is being moved around.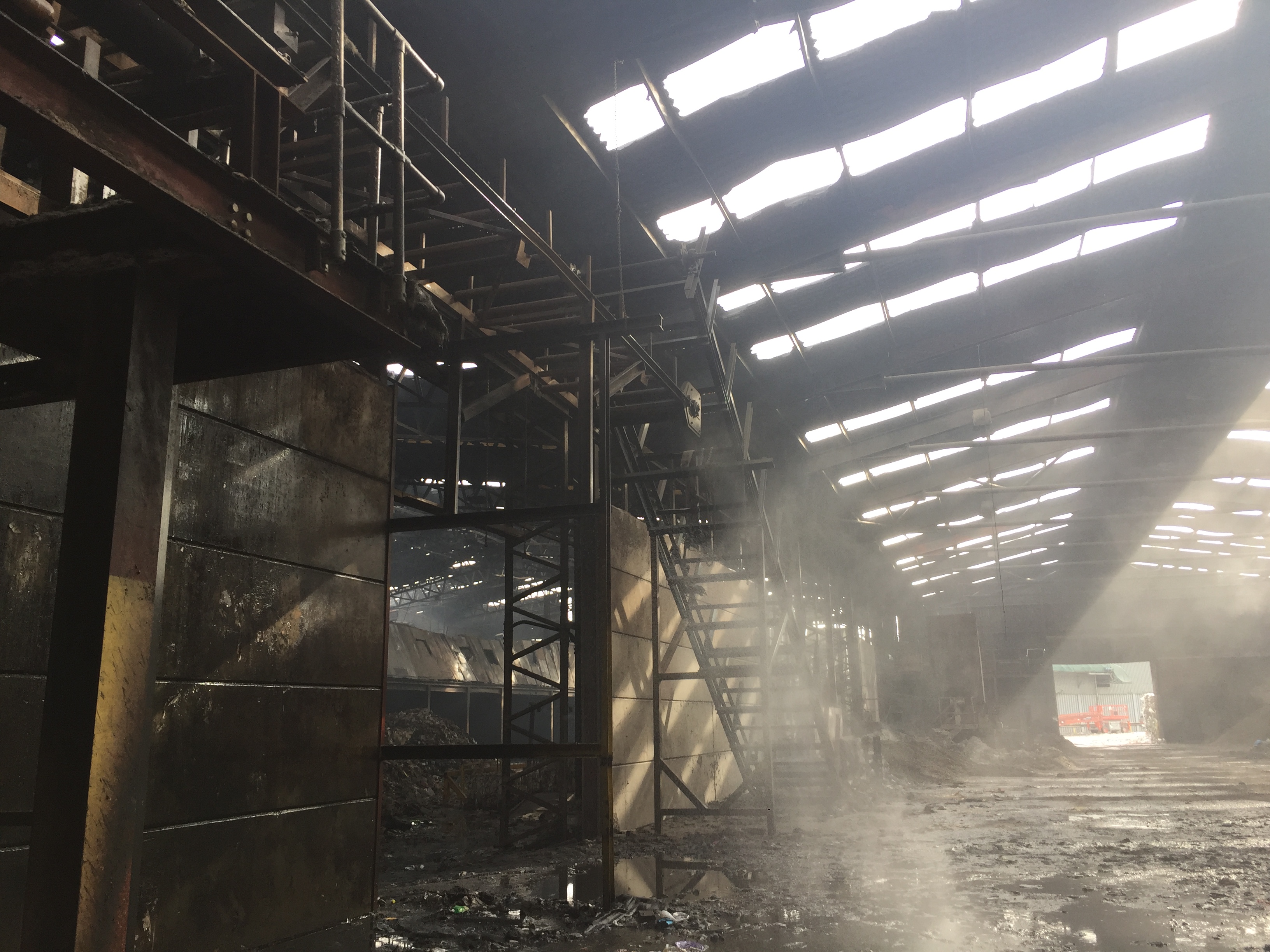 These fire risks are exacerbated by the presence of potentially unstable waste material. Aerosol cans, gas and propane tanks can all easily find their way into waste making its way to the plant. Lithium-ion batteries are an increasingly frequent hazard found in household and construction waste, as they have the potential to enter thermal runaway, where they and they have the capability to produce their own fuel source which makes means they can produce them capable of producing long lasting fire in a great many different environments.
Due to the heightened threat of fire in waste management and recycling operations, the Environment Agency (EA) poses strict regulations on site operators to ensure that the best fire safety practices are in place where environmental permits are held.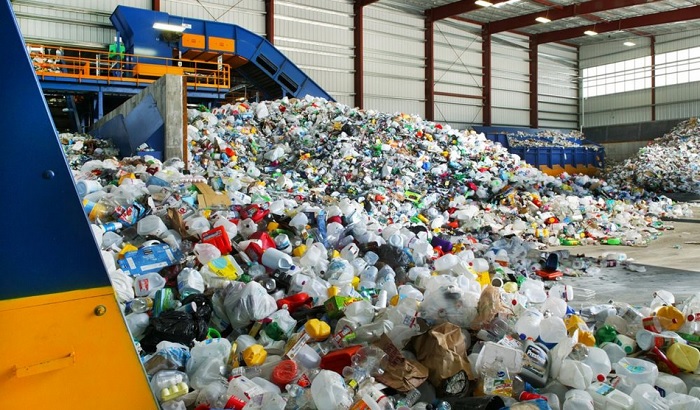 The nature of waste and recycling operations is high risk, and so must be met with a fire protection solution which detects potential outbreaks of fire quickly. In addition, a fire suppression system which can neutralise a fire in seconds is key for, minimising damage to assets and more importantly, to human life.
Automatic fire suppression systems have the benefit of controlling and extinguishing fires without requiring human intervention, or until the fire service arrives, meaning staff can stay away from the danger zone. This type of system has the capability of alerting the fire services, bringing in back up as soon as possible.
While humans are capable of spotting a spark, often seeing a naked flame comes too late. Fire Shield Systems fire detection systems pick up the smallest indications of potential fire outbreak, right down to subtle but telling rises in temperature, and deploy fire suppression systems into action to mitigate ignition.
The danger of heavy plant and machinery working long hours should never be overlooked, as fuel-filled vehicle engines overheating can potentially cause large-scale damage.
Fire Shield Systems is the sole UK supplier of the Dafo system, a market leader in vehicle fire protection systems with proven reliability. Dafo employs a unique wet/ liquid agent called Forrex which has been specially formulated for fighting fires in engine compartments. Forrex is gentle on vehicle engines meaning minimal downtime for your operations.
To find out how we can help you get in touch today or call us on 0800 975 5767.
Setting The Standard For Fire Protection Systems