We have considerable experience in both above and underground environments and can install the best water mist systems fire protection and deluge systems… 
Hot & humid conditions coupled with non-stop production schedules put massive pressure on equipment. Flammable liquids, oils and hydraulic fluids together with hot manifolds and engine bays, means the risk of fire is a constant threat.
Whatever scale your construction or infrastructure project, we can supply, install and maintain vehicle and mobile plant fire suppression systems that protect staff, help prevent damage and keep downtime to a minimum.
The Issue
Your quarry is a 24 hour a day operation with machines being pushed to the limit.You have a fleet of 40 vehicles of various types. They are all required to have vehicle fire protection fitted as per the requirements from your insurer. One essential machine has a fire in the engine compartment due to a build up of dust in the dry conditions. A short while later another machine is out of action due to a burst hydraulic pipe which catches fire. Both machines are out of action and need to be back in use urgently.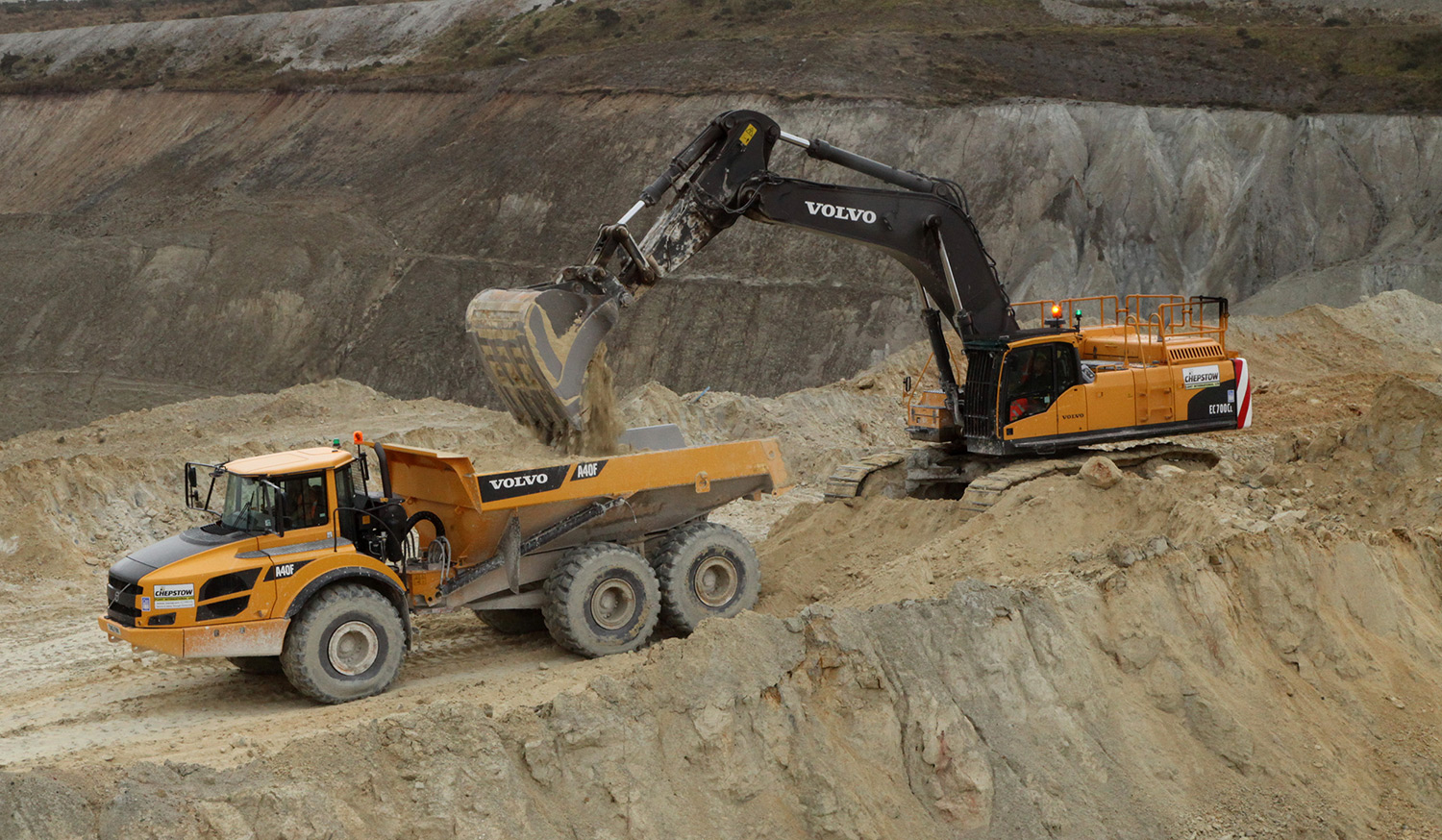 Fire Shield Systems / Dafo UK & Ireland manages entire fleets of vehicles at various facilities providing 24 hour a day support for urgent call outs to our customers. We will attend sites and rectify issues within the fastest time frame we can. We provide service and maintenance packages to suit the individual needs of our customers. The Dafo Vehicle Protection System offers a unique solution with its proven reliability, insurance backed 3rd party accreditation plus the cost and time saving requirement for only 1 service per year.
Setting The Standard For Fire Protection Systems