​Fire Shield Systems offers a state-of-the-art, thermal detection system designed to ensure that heat spots and rises in temperature are constantly monitored. We take a proactive approach to mitigating the risk of fire. 
Fires can cause significant damage to any business. Constant temperature monitoring, coupled with the right suppression is key to properly protect your assets and avoid disruption to your business.
Our thermal imaging fire detection cameras detect hot spots and temperature rises before they ignite, giving you the opportunity to manage fire risk proactively rather than reactively, reducing your overall risk.
To learn more about how our thermal camera fire detection systems could help protect your business from fire damage, call us today on 0800 975 5767 or fill in the contact form to request a call back.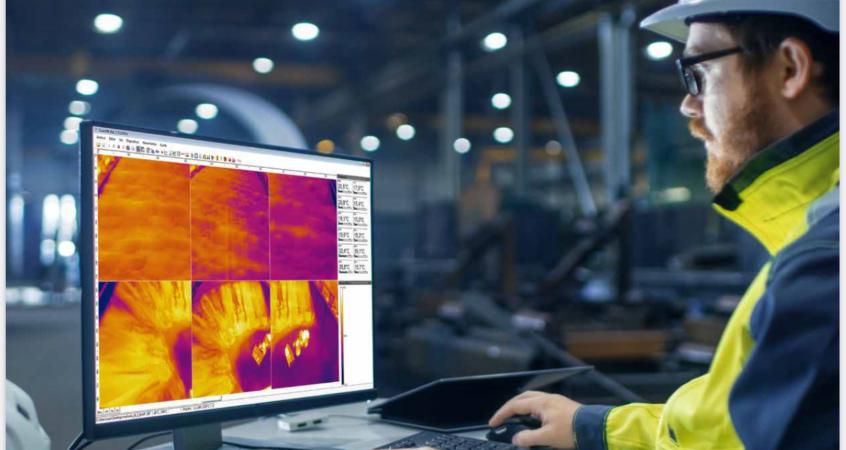 Why Fire Shield Systems?
If you need to ensure early fire detection, we will work with you to create the best, bespoke thermal camera fire detection solution for your business and link it with a suppression system to create a complete fire protection solution.
We have over 25 years' experience designing, installing and maintaining fire detection and suppression solutions, giving us the knowledge to account for every eventuality and resolve any issues quickly and effectively.
When installing your system, we won't simply 'install it and forget it'. Instead, we take the time to ensure you're completely confident with the system and are always available to provide support through our regular training and re-training session at your location. Our fleet of engineers covers the whole of the UK and Ireland..
Contact us
Call us today on 0800 975 5767 or fill in our contact form to discuss your fire protection needs.
Setting The Standard For Fire Protection Systems