In the last ten years, some 250 fires at waste management facilities resulted in damages reaching up to £16 million. Don't let your site be one of these numbers.
With innovative video flame detection, we can help you to mitigate the life-threatening risk of fire at your facility. The state of the art Fire Shield video flame detection series presents a revolution in fire detection. This brand new product range offers a combination of infrared and live visual feeds, with a bespoke, built-in algorithm.
The result is a fire detection solution with less than 0.1% false alarm rate, capable of detecting a semi-concealed 40cm pan fire at 180m and a lighter flame at 10m, typically in under 10 seconds, inside or outside, day or night.
If you would like to discuss our video flame detection systems, or any of our other fire suppression solutions, contact us today on 0800 975 5767 or fill in the contact form.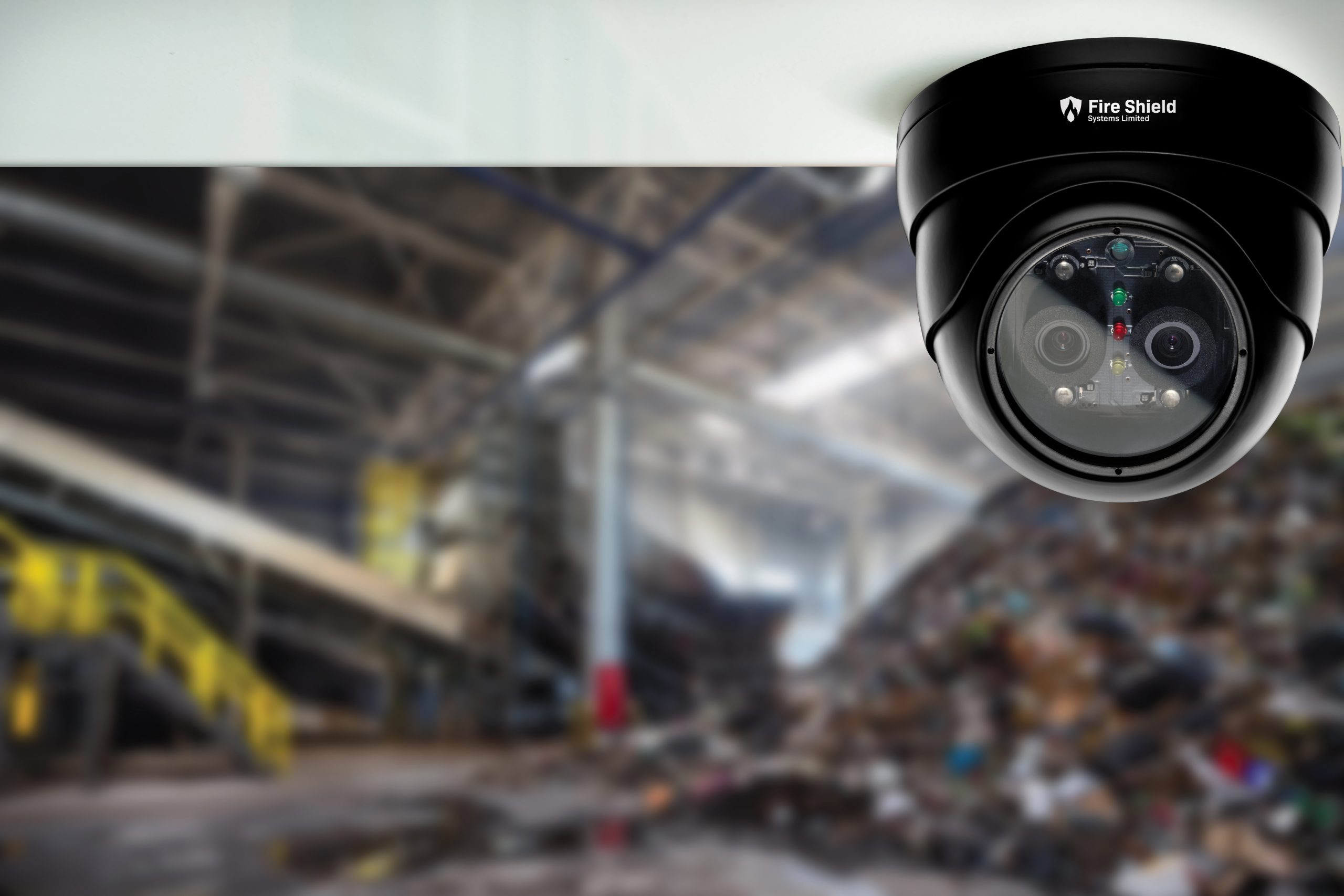 Fire Protection Guide
Not sure which fire protection system you need? Check our comprehensive Fire Protection Guide.
Contact us
Do you own or operate a business that needs fire protection?
Call us today on 0800 975 5767, or fill in our contact form, to speak with a member of our team.
Setting The Standard For Fire Protection Systems