Mobile plant fire suppression, and machinery fire protection systems
The best type of protection from fire is prevention. We put systems in place which minimise the risk of fire and its impact on busy working environments populated with staff, machinery and valuable assets.
Mobile plant and machinery fire protection
Dafo fire suppression systems are able to eliminate fire in the first instance. This multi-levelled system is designed to detect and suppress a potential fire before it gets out of hand, while also alerting anyone within the hazardous area. In this way we aim to help you to protect your staff and minimise costly damage to your equipment.
The system is made up of three integrated elements which work in conjunction to detect early warning signs of fire and suppress the potential outburst, while also raising an alarm to alert persons operating the machinery.
Detection: linear heat detection cable is routed throughout the engine, positioned in high risk areas for fire for the earliest possible warning of potential fire hazard.
Alarm: situated both in the operator cabin and externally, an alarm system will alert personnel to the potential fire. This alarm can be released manually or automatically from the operator cabin or the control room and can be installed in any other control room or necessary area.
Suppression: A distribution network within the engine of the machine has been designed with flexible, fire-resistant hydraulic hoses and stainless-steel piping with DW2 nozzles. Upon activation, the engine will be dowsed, with all high-risk areas being the primary focus. Eliminating the potential fire as quickly and efficiently as possible.
Dafo Forrex unique liquid agent
We use a unique wet/liquid agent in this fire protection system. Forrex is specially design as the optimum suppressing agent for use in combustible plant and machine engines.
Interlocking fields of spray for optimum coverage and cutting off oxygen supply
Special droplet size and semi-coarse spray cool high-risk areas quickly
Consistency ensures all engine components are covered, targeting burning fuel
Prevents reignition by saturating both the fuels and ignition source
Easy clean up to salvage engine after the fire risk is eliminated
Choose Fire Shield Systems
We are the exclusive license holders to install Dafo fire protection systems in the UK. With one of these top-of-the-line systems you require only one service a year. In return, you can expect a reduction in the downtime of your fleet, operations and insurance costs, and an increase in return on investment.
As experts in the field of fire protection we never stop improving on our products and systems. With 40 years of engineering, product development and testing; and over 25 years of designing and installation, you can trust us.
Contact
If you own or work for an operation which uses mobile plants and machinery you will need to protect your equipment and staff by law. Speak to Fire Shield Systems today to find out how we can help you put these safety measures in place. Can us on +44(0)800 975 5767 or fill in our enquiry form.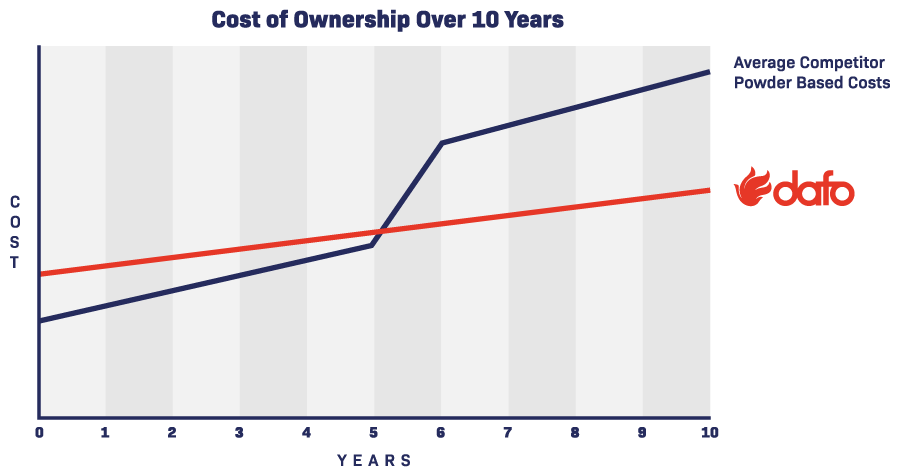 Setting The Standard For Fire Protection Systems